It's 2021. Everyone's more or less aware of the roaring success that digital currencies the likes of Dogebonk, Shiba Inu, and Dogecoin have had in terms of return on investment. While interesting from an investing point of view, the general public seems to be increasingly wary of these tokens, and wonders whether they have a real use case for them. And they're right – few of these tokens are actually easy and cost-effective in being able to send money from one person to another, without incurring high transaction fees.
SHIBA INU is a coin based on the ERC-20 standard, which means it uses the mainnet Ethereum blockchain and its correspondingly high gas fees (which are dynamic and can cost more than a hundred dollars, depending on the time of day), so it is not suitable for sending money to friends and family. Dogecoin, which runs its own blockchain, while being a cheaper and more widely accepted alternative, is highly inflationary by design, which is not good for the overall value of the coin, and therefore the coin itself, from an investment point of view, is not a store of value.
The global digital remittance market size is expected to reach USD 42.46 billion by 2028 and is anticipated to expand at a rate of 14% per year. This is a huge market with untapped potential, mostly dominated by industry giants such as Western Union, Ria Money, Flutterwave, Stella, which offer competitive rates, but are still subject to the same problems – they're too slow and ultimately do not protect the money from inflation. Especially in times of distress and inflation, as have been the past 2 years, a store of value is imperative.
Enter Harmony ONE. Harmony, a blockchain technology startup and platform that is not often mentioned in mainstream media and one that has a different value proposition than the likes of Ethereum, Bitcoin, Dogecoin and Shiba Inu. All transactions are cleared within 2 seconds of being initiated – this is an astounding number and is beneficial to the end-user, as the user knows that their money can be sent to any compatible mobile or desktop wallet.
Harmony boasts an average of 2,000 transactions per second (TPS) but can reach a maximum of 24,000 TPS. Ethereum allows for 15-20 TPS, Binance Smart Chain can handle an average of 55 to 60 TPS, Polkadot can process up to 1000 TPS, while THORChain can handle up to 10,000 TPS.
What makes this chain particularly interesting, however, is the presence of Smugdoge, a new but seemingly ordinary, run-of-the-mill dog coin, without much separating it from the myriad of clones present in the cryptoverse.
SMUGDOGE.one present exclusively on Harmony ONE, touts itself as a fluffy deflationary yield-generating token, which accrues value overtime for its investors, the more people are transacting with it on the blockchain. It requires no registration and no pending verification times, and anyone can become the owner of the SMUG token, and use it to send money to friends and family in a fun and user-friendly way, while also protecting their money from inflation.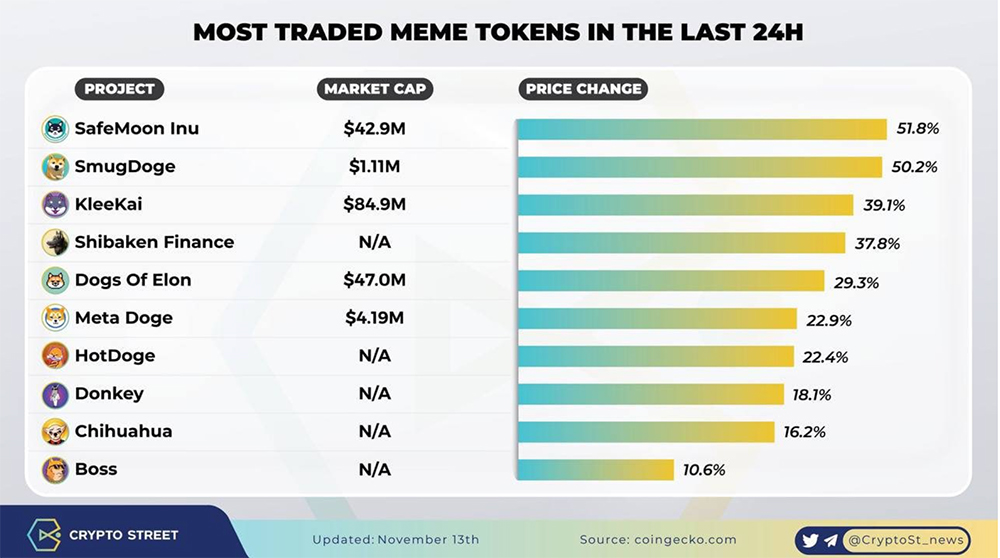 So, what does actually make SMUGDOGE special, compared to the aforementioned dogcoins?
It's the fastest coin of all – two-second transaction finality means that there are virtually no waiting time.
There's no registration needed. Anyone can download a web3 compatible wallet such as MetaMask or Harmony ONE wallet, if they're using a laptop/desktop environment, or 1wallet if they're on mobile.
It's secure – all transactions on Harmony ONE are. As is the nature of the blockchain, verified and protected by a hashing algorithm that is unbreakable, even with the power of many supercomputers, it is resistant to attacks thanks to the many node validators on the Harmony ONE blockchain.
When you're not using your money, it generates passive income for you! SMUG Rewards holders. Each time someone transacts (pooling, sending, selling, buying) with SMUG, you get a part of the 5% reflection, based on how much SMUG you are holding. This is crucial, as many people sending remittances online do not use up all their money in one swift go.
It's the cheapest way to transact! Harmony ONE transactions cost a fraction of a cent. At the time of writing this article, 1 unit of ONE, the blockchain's native token, costs about 30 cents. With 30 cents, you can perform more than a thousand transactions involving SMUGDOGE and any other token on the chain, such as DefiKingdoms or Viper. This is a big deal, as ERC-20 token transfers such as SHIBA INU can cost over 50 dollars to send!
It's actually backed by something! The protocol itself has community-owned liquidity, which means that you will always be able to transact SMUG into ONE (Harmony blockchain's native currency) and vice-versa! The smart contracts governing SMUGDOGE, which handle the reflectionary mechanisms, also make sure of an ever-increasing price floor of SMUG. Here's a great technical explanation of how it works behind the scenes.
It's highly deflationary by design, something that Dogecoin is not. With 30% of the total supply burned at its inception, the circulating supply is reduced as more people transact on the network with it, which makes the price go up.
It can only get cheaper as more people start to use it, and can be used as a store of value By having community-owned liquidity that is crowd-sourced from its users, the value of SMUG goes up, which makes the holders of SMUG that of it as an investment.
Harmony ONE is accepted on major crypto exchanges such as Binance, and can even be exchanged locally in many exchanges across the world!
This is especially lucrative for those looking to get into a new dog coin for speculative purposes (even though it is a great tool for sending money abroad!), as it barely has a million-dollar market cap!
Where to buy SMUG?
At the time of writing this article, SMUG is not available on any mainstream centralized exchange. However, SMUG can be purchased on the DefiKingdoms website. In order to buy Mithril on Pancake Swap, buyers will need an existing crypto wallet like Metamask. It should be noted that investors will need to deposit Harmony (ONE) into their wallets before they can trade SMUG on the Pancake Swap platform. By accessing the DefiKingdoms DEX, which hosts SMUG, they can trade SMUG and follow its price.
In case of any doubts, the Telegram community is extremely active and has helpful support bots, which will help even the least experienced investors.