How did you choose what made the final cut?
I did not have a method. In general, I selected things in the flowing order: Things important to writers: "My Dream, "How to Survive a Writers' Workshop", and "Writer's Block", "DUI" [written in 1st person]), Social issues: "Winged Warrior", "Gossip", "Smog", "The Receptacle", "Midnight", and "The Whore", History and Supposition essays: "The Lost Dutchman Mine", "The Mount Laguna Kitchen Creek Fire", "Point of Interest…Point Loma, California", "The Piedras Grande Shepard Pictograph" (Interpretation of Native American Rock Art.), and "The Balanced Solar System Theorem". In addition, general good reading.
Have your tastes changed over the years in terms of what you write?
No! I never knew what I was going to write and still do not know what I am going to write. However, now I do answer questions on Quora now.
How difficult is it to create a poem and what's your creative process?
I created one poem in one draft on a napkin at the McDonald's restaurant located at the 805 exits to Imperial Beach, California. I do not remember the name of the poem.
I can create a poem in five minutes. Then again, another poem may take a year or more to find the one right word that works.
I suggest for writers of general subjects that they buy a College Subject Note Book to write their first drafts in. That way they have a semi-permeant record that refers to later of what they have written.
Do you find writing helps give you clarity?
Writing requires you to focus on what you are writing. Therefore, a break from your everyday problem.
I recommend when you are angry and anger will go away to get a pen and some paper and write down what is making angry down on a piece of paper. Then crumble up the paper in your hand and throw the paper in the waste can. Repeat this process till the anger is gone or hand hurts so bad you are more worried about hand and the anger is gone.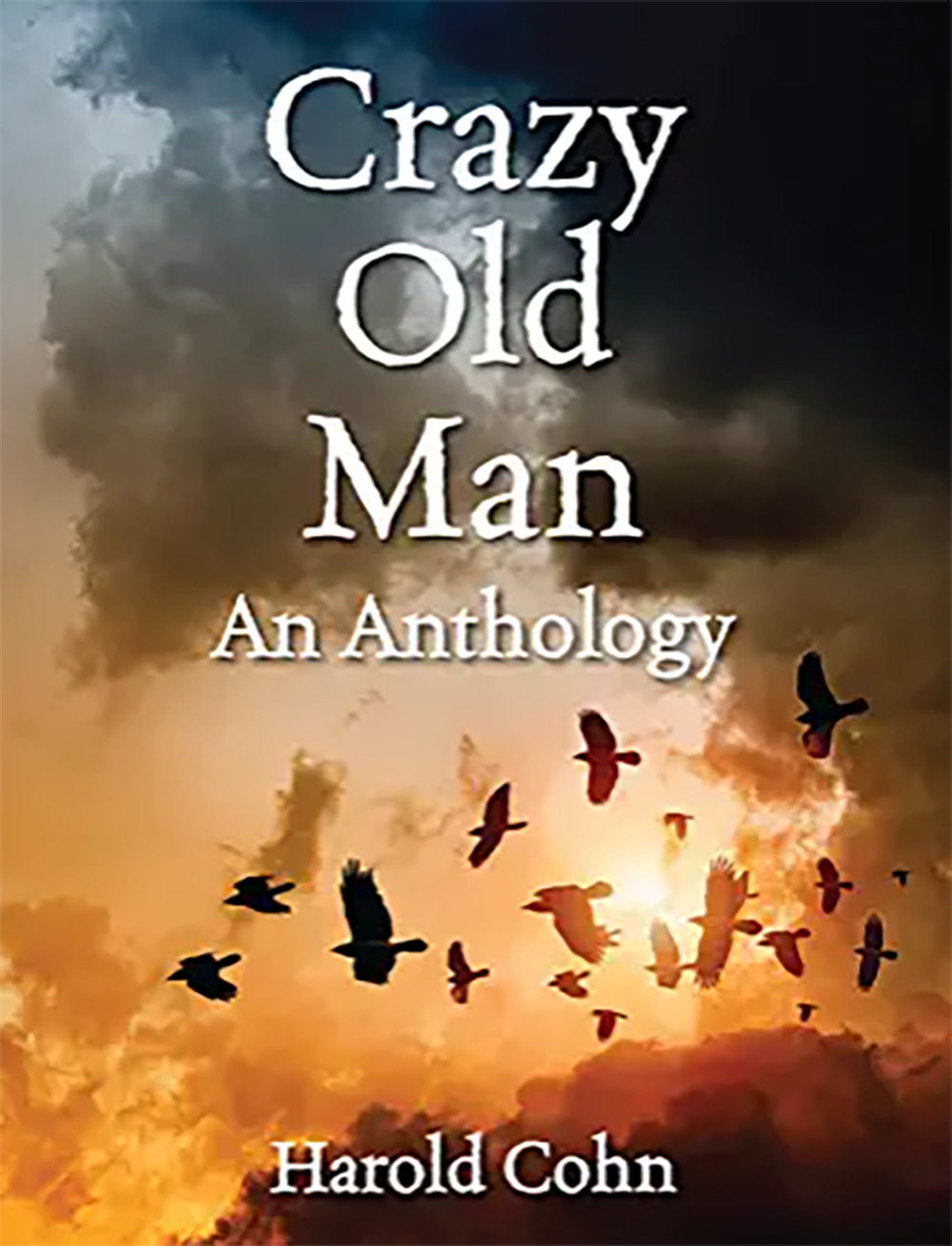 Yes! To my fellow writers, I recommend when you are editing what you have written read what have written aloud. That way you can hear how what you have written sounds to the reader. Make corrections to spelling and grammar as required. In addition, make additions, subtractions, and other changes as necessary.
Is there something you would change about your writing, what is it?
No!
Do you think writing is a way of creating or a way of communicating?
Creative writing way communicates the writer's thoughts to the reader through poetry or fiction. Formal or informal everyday writing is just communication.
How do you think anthologies are fair to single-subject books?
Here again, we are talking about apples and oranges which are both fruits. Both anthologies and single-subject books satisfy a need of the reader. "Crazy Old Man, An Anthology, is designed for the reader to find something light or heavy he can read in a short amount of time and enjoy! In the 1950's "Crazy Old Man, Anthology" would be a coffee table book.
Any tips for someone with elective writing tastes?
I do not understand exactly what the question is asking. However, I will answer the question with what I think is a proper answer.
Since your writing tastes vary encourage to just write! Remember as the writer has the right to accept or reject criticism. After you have completed what you were going to write go to a local library and ask the Liberian to show you a copy of "WRITER'S MARKET" / "POET'S MARKET" and how to use it. Good Luck!
Do you have enough work in reserve for the second volume?
Probably? But I am old and do think I want to publish a second volume. However, if my first volume was successful, I might consider it.
For more information visit haroldcohn.com.