Stacie "Stay" Binford, owner and creative force behind Stay & Marie, is releasing the brand-new, "Memphis Collection", and each earring will be individually created by the designer herself. The "Memphis Collection" will be released on Jan. 30, 2021.
Stay & Marie is known for helping women rediscover the best parts of themselves with a boost of confidence and inspiration from these extraordinary jewelry pieces.
Thus, for the first time, Stay has created an entire product line inspired by her childhood. It is chock-full of colorful pieces with pronounced graphic details that remind you so much of the eighties.
The collection will be exclusively sold on the company website: stayandmarieshop.com where the limited earrings are expected to sell out quickly.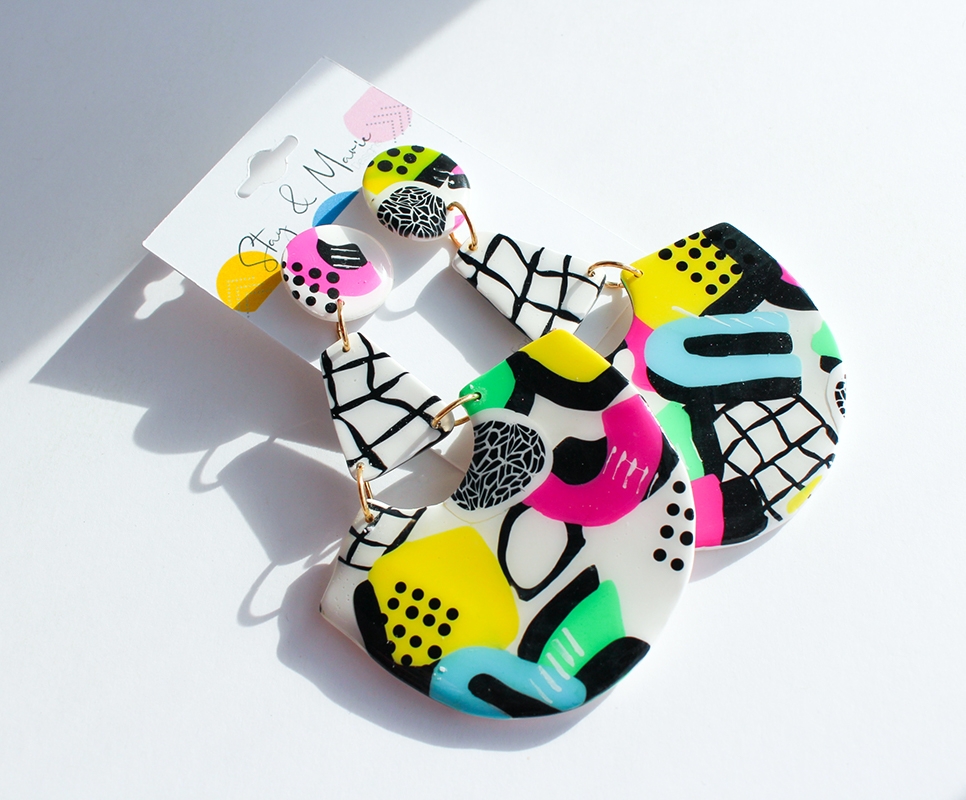 This collection was designed to showcase a 1980s vibe with a focus on a black and white grid pattern that is repeated throughout the collection. Several of the earrings will be available in multi-component options for more of a statement piece. This multi-component option provides for adding movement and originality, which is mimicked throughout the entire collection. Her collection also includes the ever-popular "Stud Pack", which includes three pairs of stud earrings that all highlight the distinction of the collection.
The "Memphis Collection" ranges in price from $20-$45.
Stay is excited to welcome jewelry enthusiasts to the new, handcrafted earring collection they have all been waiting for.