Most of us know chlorophyll as the vibrant, dark green pigment found in plants that captures sunlight and turns it into energy by way of photosynthesis. But did you know that chlorophyll is a super ingredient for humans too? Chlorophyll naturally contains a powerful antioxidant complex and is one of the most potent sources for detoxification in the world. When derived from organic, nutrient-rich sources, chlorophyll, has extraordinary healing properties. It can increase energy levels, boost oxygen in the blood, eliminate excess glucose, hormones, and toxins from the liver, aid digestion, optimize gut health, support healthy skin and hair, act as an internal deodorant, and much more.
Companies like Juna World, a female-founded wellness brand based in Southern California are harnessing the power of plants by incorporating active botanicals and naturally occurring compounds in plants, like chlorophyll, to create functional blends that help women combat everyday stressors and feel their best. In an era of schedule overload, women especially, are balancing a lot of moving pieces like career, motherhood and passions of their own. "Doing it all", often comes with added stress and anxiety leading to interconnected issues such as sleep deprivation, inflammation and poor digestive health. Juna is founded by two mothers who know a thing, or two about stress and the havoc it can have on the body, especially when it comes to gut health.
Chlorophyll is the hero ingredient in their newest product, detox drops. It supports healthy metabolism, clears impurities to increase healthy gut flora, and boosts the immune system. On a cellular level, taking chlorophyll amplifies the oxygen supply in the body. This helps women feel energetic, clear-headed, and de-bloated all day long. Unlike caffeine, which also provides an energy boost, chlorophyll does not facilitate a crash. It's known to balance glucose levels and suppress appetite so the effects feel smooth and long-lasting. In addition to helping your cognitive function and energy, chlorophyll is known to decrease inflammation and boost immunity, preventing infections and supporting healthy skin and nails. It works overtime to scavenge oxidative stress in the body and eliminate free radicals that can cause premature aging, and supports the lymphatic system which results in clearer skin, equalling more confidence. Chlorophyll is also found to improve gut health by eliminating harmful bacteria and maintaining the good bacteria in the gut. It helps detoxify the liver, the first step to improving digestion, enhances absorption of nutrients from food, reduces gas, and improves overall health. Since 95% of serotonin is produced in the gut, it's no coincidence the digestive system and the brain work in synergy. When the digestive system is functioning optimally it reflects our overall well-being including our mood.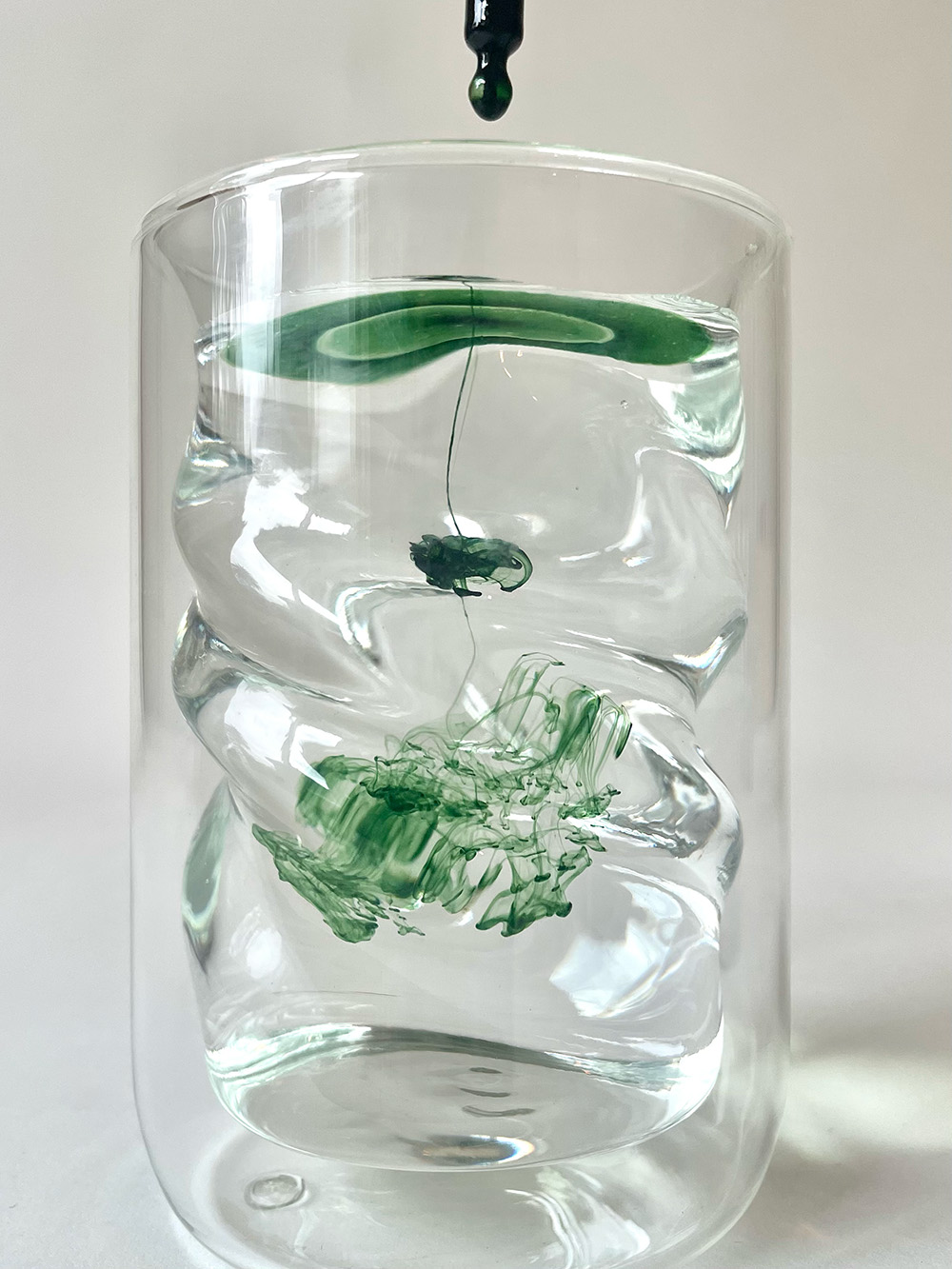 While we consume chlorophyll daily through green vegetables like Kale, Juna's detox drops are formulated with chlorophyllin, a chlorophyll derived from organically grown mulberry leaves, and then supercharged with copper and sodium to make it highly water-soluble so it can absorb quickly into the body. As opposed to leading competitor formulas, Juna's Detox drops have organic lemon, mint, and citric acid (VItamin C) to make the taste clean and refreshing. This super-powered ingredient found popularity with a majority of Juna's customers because of its great taste, easy application and detoxifying benefits women can feel!
Juna's mission is to help women of all ages show up as the best version of themselves by creating plant-powered alternatives vs quick-fix pharmaceuticals that are often accompanied by negative side effects. Their products are formulated with organic, science-backed ingredients proven to work. In addition, they are 3rd party lab tested for transparency, potency, and consistency. Juna is the only brand on the market designing a system of solutions targeted specifically for the modern woman to optimize mind, body, mood, sleep, and digestion. This system seamlessly works together and fits into her everyday routine, so it makes sense that detox drop resonates with women of all ages. Juna's detox drops help women feel better inside and out.